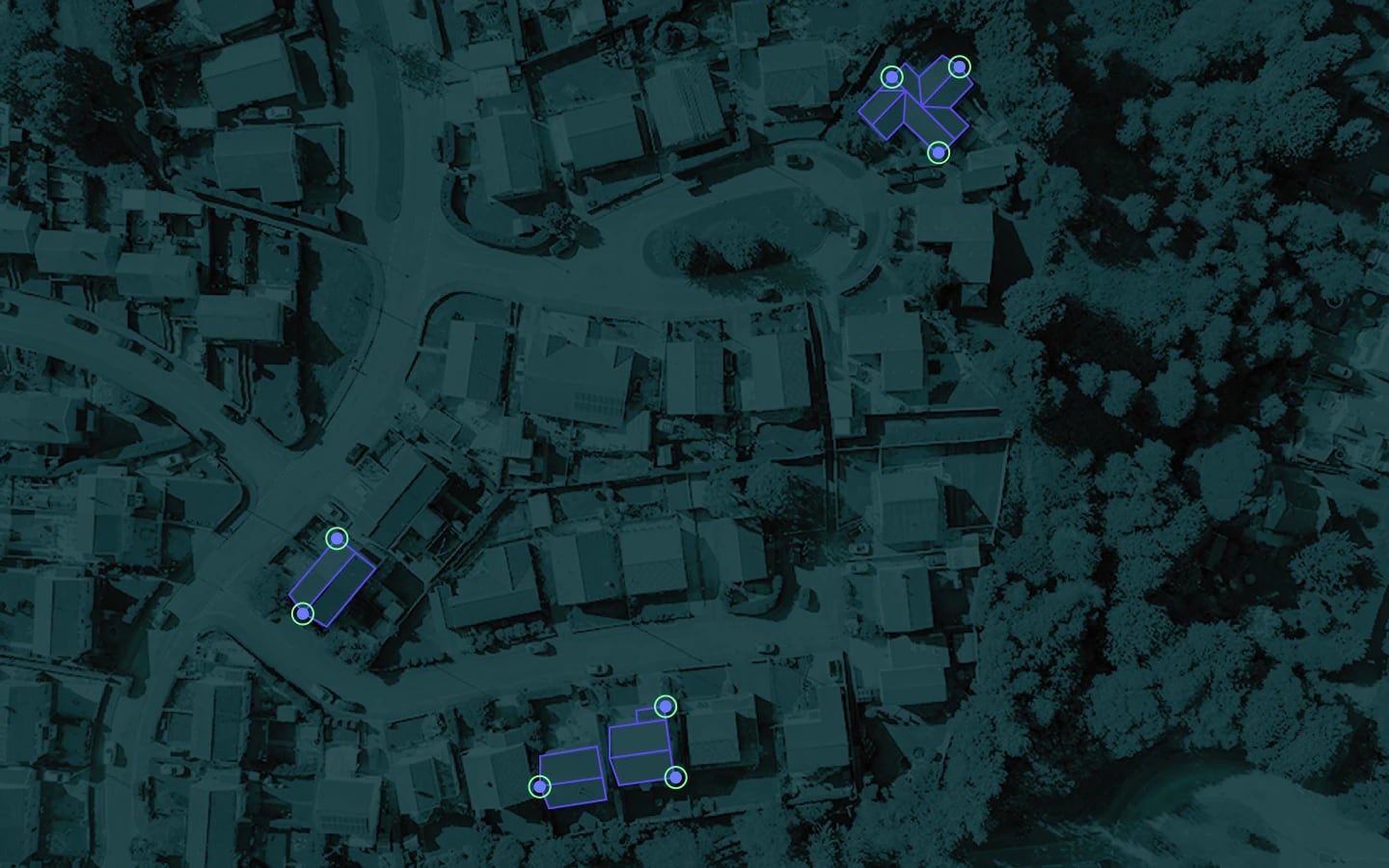 Insurance Case Study:
State Auto Insurance Companies
CAPE Analytics' offering allows State Auto to improve underwriting decisions, risk selection, and customer experience.
A major focus for P&C insurers has been to increase automation of the underwriting process. Insurers have been working on increasing the percentage of business that is subject to straight through processing (STP) for many years, but the homeowners line tends to have a very low percentage of STP due to its complexity and need for significant data. Since the property characteristics make up an important portion of the data required to assess risk and determine replacement costs, any solution that provides data for pre-fill and enables automated decisioning can contribute to increased STP rates.
The integration of CAPE data into the underwriting workflow allows State Auto to make better risk decisions faster, reducing future losses while continuing to improve State Auto's customer experience. By using CAPE early in the property vetting process, State Auto is able to streamline and automate underwriting.
The Situation
Columbus, Ohio-based State Auto Insurance is a super-regional carrier that is a leader in innovative thinking, as evidenced by their InsurTech investment fund and the partnerships hey have made with insurance technology startups.
The company has been growing their homeowners line through new business selection and focused pricing. They have sought out technology solutions to improve automation to simplify the quoting and policy issuance process for agents.
What They Did
State Auto is using CAPE Analytics' property attributes to auto-select those risks shown to provide the most profit potential. State Auto has found Cape Analytics to be an integral part of their carrier strategy of moving toward greater digitization and straight-through processing.
Our partnership with CAPE Analytics has helped us gain confidence in our fully automated underwriting process by providing us new insights into the homes we're insuring. As a result, independent agents are able to spend more time offering the advice and counsel that makes them so valuable.

Mike LaRocco
President & CEO, State Auto
CAPE Analytics is providing State Auto with the most comprehensive, timely, and accurate property information available, by leveraging aerial imagery and breakthrough artificial intelligence. The integration of Cape Analytics into State Auto's insurance workflow is one part of State Auto's mission to provide the best possible digital experience to its agents and customers. With CAPE's addition to the State Auto technology platform, State Auto customers can continue to expect competitive and accurate policy pricing, while allowing agents to ask homeowners fewer time-consuming questions when providing a quote.